PBS LLC was organized as a credit union servicing organization [CUSO] in 2006 for the purpose of providing commercial real estate lending services to our credit union [CU] members.  PBS provides loan origination and origination support to our members, as well as underwriting, loan servicing, special servicing workouts, participation administration, commercial policy and procedures, regulatory support, consulting and advisory services.  Our ability to participate loans amongst a wide array of CUs provides borrowers and lenders with flexible and scalable lending and borrowing capacity.  In addition, by centralizing participation administration, PBS can trade participation shares amongst its members at low or no cost.  Because of our broad membership base this trading capacity during any time in a mortgage's life cycle provides our members with unparalleled loan liquidity and risk mitigation tools generally unavailable to non-members.
PBS provides mortgage lending products primarily within the middle market segment of the commercial real estate economy with loans from $2 million to $20 million.  We specialize in financing of the following property types:
multi-unit residential properties
triple net lease properties
national credit anchored retail properties
non-anchored multi-tenant strip retail centers
mixed use properties
owner occupied office/retail/light industrial properties
GSA government leases
Real Estate secured working capital lines and loans
brokered owner/occupant
warehouse/flex properties
construction, tenant improvement, and renovation
hotels
Ownership
Owned by five local Credit Unions:
Our Staff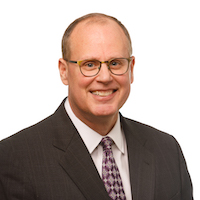 Devin Blum
President
Devin leads PBS's underwriting, account management and servicing teams and brings superior credit and relationship knowledge to borrowers and lenders.  He is experienced in managing all phases of the real estate mortgage finance lifecycle.

With a strong knowledge of capital market and credit risk, Devin has been responsible for directing origination, credit and servicing of commercial bank and credit union loan portfolios for over 25 years.  He has experience in lending for owner occupancy, investment, condominium conversion, construction, pre-development projects and warehousing. He has overseen the origination of over $2 billion in commercial and commercial real estate loans including approximately $375 million for PBS and its members.  Under his oversight no member has had to recognize a loss or charge-off through a PBS originated and serviced credit.

Devin founded PBS in 2006 after 17 distinguished years as a senior credit professional in the banking industry.  He has multi-disciplinary experience ranging from origination, workouts, strategic planning, budgeting, consulting, sales and servicing.  His focus on relationships and practical solutions sets him apart from more rigid lending cultures that tend to discourage innovation and creativity.

Devin holds a Bachelor of Arts degree in Business and Finance From American University, and has devoted himself to continuing professional education through countless hours of coursework in all major credit disciplines. He is a participant in numerous local and national associations and has been empaneled as an expert speaker at seminars and industry conventions throughout his career.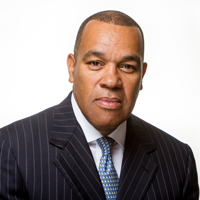 Gregory J Fierce
EVP
Greg currently serves as Executive Vice President at Potomac Business Services, LLC (PBS) where he focuses on sourcing, underwriting, structuring, closing and maintaining a commercial real estate loan portfolio on behalf of constituent credit unions. Greg has spent the last 20 years in commercial and investment banking with US based and offshore institutions. His experience includes real estate finance, public finance, international infrastructure finance, privatization, public/private partnerships, project finance, hotel finance and debt restructuring. Greg served as Senior Vice President in US Banks's Commercial Real Estate Division in Washington DC and New York City and as Executive Vice President and Director of Commercial Real Estate at Amalgamated Bank in New York City, where he was also Chairman of the Bank's Ultra Fund Construction Loan Fund. Greg was a Senior Relationship Manager at The Bank of New York Mellon Corporation, Senior Vice President and Area Director at Washington Mutual Bank and Vice President at JP Morgan Chase. Greg is an active member of the community currently serving on the Board of Trustees of the Kaufman Music Center and The Harlem Junior Tennis and Educational Program. Greg received a Masters degree in Public Administration with a concentration in Finance from the University of North Carolina in Chapel Hill.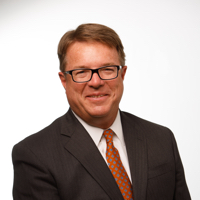 Crae Ramsey
EVP
Crae Ramsey serves as Executive Vice President of Commercial Real Estate at Potomac Business Services (PBS) where he is responsible for loan origination, negotiation, structuring, underwriting, closing, and maintaining a commercial real estate loan portfolio on behalf of constituent credit unions. He has more than 25 years of experience in commercial real estate lending, investment and asset management with a wide range of public companies, private lenders and owner/operators. His experience includes lending and join venture investing in rent controlled multifamily housing, hotels, industrial, office, retail, and mixed use projects nationwide. Crae is well versed in structuring capital in all tiers of the capital stack at the property level and through secondary market securitization. His career includes experience with institutions such as A10 Capital, Stonebridge Investments, Urban Investment Partners, Wrightwood Capital, GE Capital, Allied Capital, and Bank of America/NationsBank. Crae holds a BA in Economics from Denison University and Masters in Real Estate from Johns Hopkins University.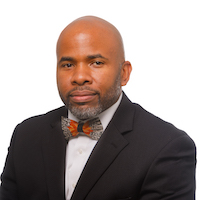 Byron Kittler
Credit Manager, Vice President
Byron has worked in the banking industry for the past 14 years, excelling in the positions of credit analyst, financial analyst, and currently senior credit analyst. During Byron's nine-year tenure at PBS, he has worked in a variety of capacities and has developed a wide array of skills including loan review/auditing, loan servicing, pre-settlement and funding preparation, construction loan administration, asset-based lending administration, and portfolio management. In addition, Byron has developed underwriting skills in hospitality, commercial real estate, and commercial and industrial (C&I) lending. Byron possesses naturally strong organizational skills and a solid understanding of credit in multiple arenas. He has formal training in RMA and OMEGA Performance courses and lending programs. Byron received a Bachelor's of Arts Degree in Business Administration with a Concentration in Finance from Clark Atlanta University.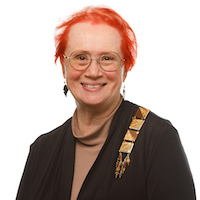 Carol H Tucker
Loan Servicing
Carol manages Loan Servicing for PBS including loan operations, loan administration, and reporting. She brings over thirty years of banking and management experience working with and through multiple economic cycles, challenging technology conversions, and extensive organizational changes. Her area of expertise is in operations/execution translating organizational imperatives into action. She has developed processes and procedures for both new and existing departments as well as managed operations, administration, and reporting for all forms of consumer, commercial, mortgage, construction and SBA lending. Carol has been a speaker at several conferences and was a reporter for the Association of Knowledge Workers. She has a Bachelor of Science degree in History/Social Science with minors in Education and Anthropology from Towson State University, and has completed the Maryland Bankers Association three year course, the ABA Commercial Lending School, and various RMA courses.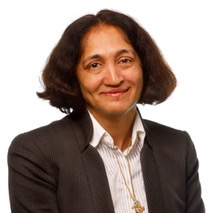 Kanika Vishnoi
Loan Servicing
Kanika manages Loan Administration. She brings over twenty plus years of experience in banking. Her areas of expertise are in loan administration and operations. She has a Bachelor's in Finance and minor in Accounting from University of Wisconsin – Milwaukee, and has completed the Maryland Bankers Association courses, the ABA Commercial Lending School, and various RMA courses. She grew up in East Africa.